Page 6 of 6 •
1, 2, 3, 4, 5, 6
Uh... :(
War runs like iron ore through the bones of Tolkien's Middle-earth—and most of all through
The Lord of the Rings
, the masterpiece which first saw the light 60 years ago today.
The Fellowship of the Ring
, the first volume of three, was published on July 29, 1954, a date picked by his publisher for solely practical reasons. Yet it is a curious coincidence that it was almost exactly the 40th anniversary of the outbreak of the
First World War
. Because it was during that war that Tolkien first created Middle-earth.
(nastavak)
Who battled
have with
bloody hands
Through evil
times in barren
lands,
To whom the voice of
guns
Speaks and no longer
stuns...
― Geoffrey Bache Smith, A Spring Harvest

Guest

Guest






Guest

Guest






Guest

Guest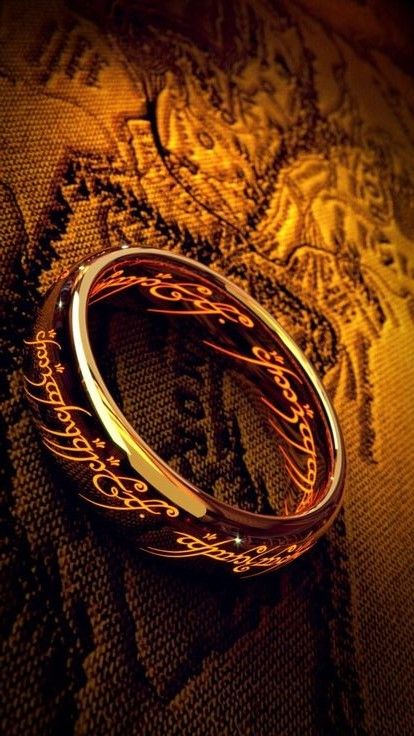 After destroying the ring, why does Frodo leave Middle Earth?
• Because he
didn't
destroy it, to keep anyone from using it, as he was supposed to do.
On the contary, he
used
it; and then true to Elrond's warning, he
claimed
it.
It was only destroyed because he used the Ring's power to command Gollum to be cast into the Fire of Doom, if he ever touched Frodo again— as he had
warned
Gollum he would do, at the Black Gate when Gollum asked for the RIng.
Once he used the Ring, he could no longer destroy it; instead, he
claimed
it for his own, since he could no longer part with it.
So when the Ring was destroyed, a part of
Frodo
was destroyed with it.
Frodo was even ill every year, on the 13th of March, which was the time when Sam took the Ring from Frodo, thinking him dead. It wasn't Shelob's sting— which was only
temporary
according to Shagrat, with NO long-lasting effects.
Frodo might have been able to destroy it, if not for his using it; but that would have defeated the purpose of the story;
as Tolkien said
about not using Hitler's method of propaganda against him, "
you can't defeat the enemy with his own Ring, without becoming an enemy yourself
."
So Frodo was only saved by pure luck; if he had just told Gollum to "leave and never come back," then Gollum would have obeyed— but Frodo would still have been unable to destroy the Ring, and eventually Sauron would have gotten there just the same.
But instead he gave him a choice: i.e. "IF you ever touch me again, you shall be yourself cast into the Fire of Doom."
Again: pure luck, since this basically meant "you can touch me all you want, but you'll be cast into the Fire of Doom after."
(more answers)
(The real illness was constant, because he had claimed the Ring after using its power; and so that part of him passed with the Ring.)

Guest

Guest





Did dwarves have magic like the elves?Ernst W. Adams:
I think they had magic, but not magic like the Elves' magic. The Elves didn't really understand what other people meant by "magic" -- they just made things with a very high level of artistry that was beyond the capabilities of others. So Galadriel's mirror, or the Palantíri, weren't really "magical" to them. Most of their magic was about protection, communication, hiding, and preserving. The chief function of the Three Elven Rings of Power was to provide moral strength to its wearer and to preserve and protect the land where they lived.
The Dwarves were more interested in mining, building, and making, and they had a particularly high level of skill, beyond that of others, at making arms and armor, as well as other metal things. So if Elvish magic was essentially artistic (and I believe Tolkien said that it was), Dwarvish magic was essentially technological. But they didn't use it to dominate others, so it was free from the taint that the technology of Saruman (or Sauron) had.
However, there's not a lot of evidence for Dwarvish magic, so I'm extrapolating. The one example that I can find -- and it's rather equivocal at that -- is from Bilbo's party:
On this occasion the presents were unusually good. The hobbit-children were so excited that for a while they almost forgot about eating. There were toys the like of which they had never seen before, all beautiful and some obviously magical. Many of them had indeed been ordered a year before, and had come all the way from the Mountain and from Dale, and were of real dwarf-make.
Now, he doesn't say explicitly that the magical toys were the ones from the Mountain and from Dale, nor that they were the ones made by the Dwarves. But I think it's a reasonable guess. (It speaks well to the state of the roads that Bilbo could order toys to come all the way from the Lonely Mountain, through (or around) Mirkwood, over the Misty Mountains, and through the Lone-Lands to get to the Shire.)
Thomas
Sherdley:
There are numerous instances of Dwarven magic depicted in
The Silmarillion
and
The Lord of the Rings
, including:
1)
Dwarves imbued the West Gate of Khazad-dûm with magical spells to open at the word for "friend" (mellon).
2)
The dwarves of the mountain Erebor fashioned an invisible door into the mountain which was hidden by a magical keyhole that could only be seen under special conditions.
3)
The ancient dwarves of the Blue Mountains crafted the magical Nauglamír:
"And in that time was made for him the Nauglamír, the Necklace of the Dwarves, most renowned of their works in the Elder Days. It was a carcanet of gold, and set therein were gems uncounted from Valinor; but it had a power within it so that it rested lightly on its wearer as a strand of flax, and whatsoever neck it clasped it sat always with grace and loveliness."
4)
Who could forget this quatrain from the immortal poem sung by Thorin & Company?
The Dwarves of yore made mighty spells
While hammers fell like ringing bells
In places deep, where dark things sleep
In hollow halls beneath the fells
5)
Telchar forged the magical Dragon-helm of Dor-lómin (a.k.a. The Helm of Hador), Narsil (later Andúril) and the knife Angrist.
6)
Telchar of Nogrod forged Narsil, the Sword of Elendil, later reforged as Andúril by Elrond's master crafts-elves in Imladris.
7)
The dwarves of Erebor fashioned magical toys, as Thorin recounts:
"Altogether those were good days for us, and the poorest of us had money to spend and to lend, and leisure to make beautiful things just for the fun of it, not to speak of the most marvellous and magical toys, the like of which is not to be found in the world now-a-days."
8)
Thorin and Company find magical dwarven harps within Erebor, part of Smaug's stolen heap of treasure:
"Fili and Kili were almost in merry mood, and finding still hanging there many golden harps strung with silver they took them and struck them; and being magical (and also untouched by the dragon, who had small interest in music) they were still in tune."

Guest

Guest





Page 6 of 6 •
1, 2, 3, 4, 5, 6
---
Permissions in this forum:
You
cannot
reply to topics in this forum